Good Resource Information for Businesses
---
Free E-Book!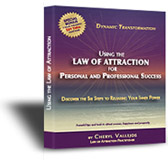 Get your FREE copy of 'Using the Law of Attraction for Personal and Professional Success'. You will find many tips and techniques in this ebook that will help you attract more of what you want in life.

This is the short version of the complete book.
If you would like to purchase the 52 page book, click here

If you'd like more information about the benefits of using the Law of Attraction in your life, the FREE ebook will help you get started.




---
Law of Attraction Training Center

What is the Law of Attraction?

Simply stated, the Law of Attraction tells us that we become a magnet for whatever we give our attention to; whether it's wanted or not.
Through our two Certified Law of Attraction Programs you will gain, experientially, knowledge that will truly help and empower yourself and others. Empowering others is truly satisfying. Teach others about the Law of Attraction, give them the Tools they need to become successful and support them as their coach along the way. Their success is your success! Your success is our success.


---
1ShoppingCart.com

Finally: "A Shopping Cart Service That's Designed To Make You A Lot More Money! You Get A Complete Online Business Solution With a Full Suite of Internet Marketing Tools That Are So Simple And Easy To Use, That You Can Be Processing Orders Within The Next 15 Minutes"

www.1shoppingcart.com


---
Eclipsing Technologies

Every new business, no matter what industry, needs a website... its one of the keys to any successful endeavor. PrimeLeaders.com has teamed up with Eclipsing Technologies to bring you discounted website development and hosting as well as graphic design, printing, and programming services. They come highly recommended!

www.eclipsing.com
Christopher Kluck, 512-784-3693; chris@eclipsing.com


---
VistaPrint.com

Best Printing. Best Price
Get your FREE business cards and other business products
This is a great money saving opportunity
Click Here for More Information



---
CoolText.com

Cooltext.com is an online graphics generator for web pages and anywhere else you might need an impressive logo without a lot of work. We provide real-time generation of graphics customized exactly the way you want them.


---

www.Overture.com Want to know what people are searching for on the web? An invaluable tool to find out if your website test is a doozy or a dud, plus to give you insight into what people are looking for online. Gives you actual number of searches performed in the last month.

www.Elance.com Elance Online is a marketplace that lets small businesses outsource projects--including web development, graphic design, software, writing and more--to our global pool of service providers. What's cool about Elance - you can get bids from providers all over the world at unbelievable prices, PLUS read ratings and comments from people who have used their services in the past.

Entreworld This site provides an extensive collection of articles and other resources chosen for their excellence and usefulness to entrepreneurs. The site also features interesting first-person "Entrepreneur Bylines" each month, in which successful business founders relate their own personal experiences and lessons learned.

www.workingtoday.org/ The Freelancer's Union (Working Today) represents the needs and concerns of the independent workforce through advocacy, information and service.

The Small Business Administration The SBA offers a complete set of guides for the small business owner on subjects that range from writing a business plan to selecting financing options. The SBA provides counseling, resources, loans, and business services for minorities, women, and Spanish-speakers.

Self Employed One-Stop Resource This IRS site is for US tax information for the self employed, including tips about employment taxes, warnings about tax scams and much more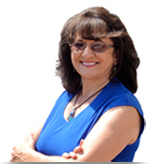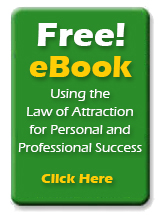 ---
Personalized Coaching
Specialized Programs
Business Development
Personal Growth & Development
The Law of Attraction Made Easy
Your Spiritual Journey
Transform Your Life
Energy Services
---

---