News
---

News Release
Cheryl Vallejos recently appointed to the faculty of the Law of Attraction Training Center. Vallejos is the only certified Law of Attraction Practitioner in Arizona.
Read release


---


The Law of Attraction Training Center
LOA Radio Network
Rebecca Hanson
Learn more about the Law of Attraction and many topics on how to attract more into your life. [Listen]

Cowgirls need a 'unique selling proposition'
Despite being a donkey subject to the daily company of about 20 mustangs, paints, Arabians and quarter horses, Lola the burro doesn't appear the least bit concerned.... read article...
--> Read the article on the Arizona Daily Star [Link]

Temp firm needs clear message to set itself apart
From the Arizona Daily Star
In any given week, Jayne Henninger and her office team have around 200 on-call employees ready to go where she sends them.
As the president and owner of Remedy Intelligent Staffing, Henninger helps find read article...
--> Read the article on the Arizona Daily Star

Small Business Makeover: Stained-glass talents remain far too hidden
From the Arizona Daily Star
Karen Bates has cultivated her stained glass technique over a period of 20 years since she first gave it a go while shopping for window treatments. Now she's attempting to pass on her knowledge... read article...
--> Read the article on the Arizona Daily Star

Small-business pitfall: balancing work, life
From the Arizona Daily Star
Small-business owners daily walk a fine line dividing their time between the demands of work and personal life. Often times, work wins out.
From paying the bills to managing employees, the daily operations of running a business can be overwhelming. read article...

Plan can assist assisted-living home's owner
From the Arizona Daily Star
Last October, Cathy Schaefer opened an assisted-living home for seniors that is now home to four residents. Her immediate goal is to expand into a larger facility, eventually adding a second home in three to five years. Coach Cheryl Vallejos offers her suggestions on how advertising, financial organization and networking will play a role in those plans.
read article...

Hiring Help Adds Focus as Tutoring Service Grows
From the Arizona Daily Star
Finding that perfect work-life balance isn't always first on the list of priorities for a solo entrepreneur. Debbie Rodriguez, who owns a tutoring business, knew the needed balance existed but did not have the time to achieve it. Read how the "consultant" helped.

Business Strategies Benefit Chiropractor
From the Arizona Daily Star
Before allowing things to worsen, Demith turned to consultant. Cheryl Vallejos to revise and create a business strategy to best address her growing Pains.

How Benefits Can Help Your Business
From the Arizona Daily Star
Bill and Michele contact with Cheryl Vallejos, president of Endorse Success LLC. and how the results benefited the business

Career coaches can help
Feeling stuck? You may need outside advice
From the Arizona Daily Star
When it comes to career navigation, some people seem to cruise on autopilot while others flounder, jumping from job to job or getting stuck in a professional rut...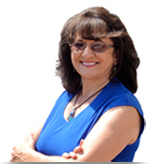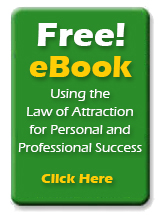 ---
Personalized Coaching
Specialized Programs
Business Development
Personal Growth & Development
The Law of Attraction Made Easy
Your Spiritual Journey
Transform Your Life
Energy Services
---