Articles
---
Are you a Good Manager or a Great Leader?

by Cheryl Vallejos, CPBA, CPVA


Your word is your truth - Know that when you speak, you will fulfill your promise to others and others will know they can depend on you.

Think before you speak
Under promise and over deliver
Always keep your promise



Have a 'can do' attitude - Be cheerful and pleasant and cultivate an attitude of turning obstacles into opportunities. See the cup as half full instead of half empty.

Don't focus on the problem, Focus on the solution
Think about all the good that can result from projects
Look for the good in others



Remember to say 'thank you' - Kind words go a long way. Acknowledge and appreciate people around you when they've done something of merit.

People don't care how much you know until they know how much you care
Don't tak others for granted
Let people know how much you appreciate even the small things they do



Practice the #1 rule of business - Remember to treat people as "they" want to be treated, not as you would like to be treated. This is crucial to being a leader.

Everyone likes to be treated differently. Get to know how those around you like to be treated and respect their preferences.
Discover the personalities of others and learn how they get encouraged.



Motivate others around you - Develop a strong interest in your staff and others around you. It's easier to motivate with encouragement, support and acknowledgments.

Encourage others to go beyond their limits
Treat others as you know they can be, not as they are
Ask others who their best boss was and why. Learn from that and motivate them the same way



Empower and encourage others you know - Offer others public recognition and involve them in important work. Treat people like you know they can do the job.

Have confidence in others to know they can get the job done
Express your appreciation when jobs are done to expectations
Encourage others to go beyond their limits and see what they create



Share your vision and mission - Get staff engaged in an activity to meet goals and share thecompany's vision and mission. This will get others excited about future directions and will further motivate them to contribute to being a part of the end results.

Articulate a clear vision to those around you
Let oters know the mission and why you are doing what you do
Encourage others to be a part of your mission by involving them in the end result



Think creatively and don't stop at the obvious - Think about options available to you and envision the possibilities of bigger and better ways to do things. Develop the skill of having multiple options instead of settling for the easiest or fastest answer.

Explore different possibilities and ask 'what if' questions
Discover new solutions for the old problems - don't take the easy way
When you think you have the answer, think of something else you can do to make it better



Risk taking within reason by knowing high-risk and low-risk - Analyze risk. Know when risk taking is an intelligent move and when it shouldn't be considered. Form a team of individuals to run ideas by before taking large risks.

Get a consensus from others when taking a risk
Practice 'analyze risk taking' by thinking through the whole process before proceeding
Know the possibilities of the outcome and the good and bad of the end results



Stretch your creativity and encourage that in others Continually stretch your creative powers by thinking outside the box. Stretch out into the unknown and discover better ways of doing things. Set this example for others.

Stretch your way of thinking and encourage that in others
Keep learning new things and finding better ways of doing what you do
Be a role model in your creative thinking and see the difference it makes in others



Have a passion for what you do and create a sense of purpose Display passion for what you do. Ensure your words are congruent with your actions. Then follow the path of your goals. Focus on the end results and the purpose of your actions.



Love what you do and do what you love
Establish a sense of purpose and let your passion show through to others
Project into the future your long-term goal and desires. Share this vision with others



Create an environment of opportunity Create an environment where you and others around you can grow. Discover infinite opportunities by thinking outside the box. Get creative!

Give others the opportunity to experience new things and different ways of doing things
Encourage continual learning and new skills
Produce a richer environment by working at peak performance at high levels



Good Luck on your journey of becoming a great leader!



---


Cheryl Vallejos is a certified in Law of Attraction practitioner who imparts her wisdom on attracting happiness, success and prosperity - mentally, emotionally and spiritually. Cheryl is author of "Injecting the Juice into Leadership" and "Time on Your Side" is a professional business coach and consultant with over 22 years experience in business leadership. She works with professionals who are ready to attract more success, happiness and abundance in their life as they combine The Law of Attraction with business building techniques. Click here to sign up for the FREE electronic book,"Using the Law of Attraction for Personal and Professional Success" or contact her for more information: Cheryl@PrimeLeaders.com

Prime Leaders - It's Prime Time for Success!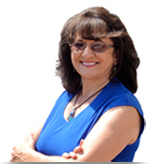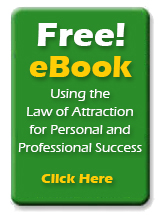 ---
Personalized Coaching
Specialized Programs
Business Development
Personal Growth & Development
The Law of Attraction Made Easy
Your Spiritual Journey
Transform Your Life
Energy Services
---